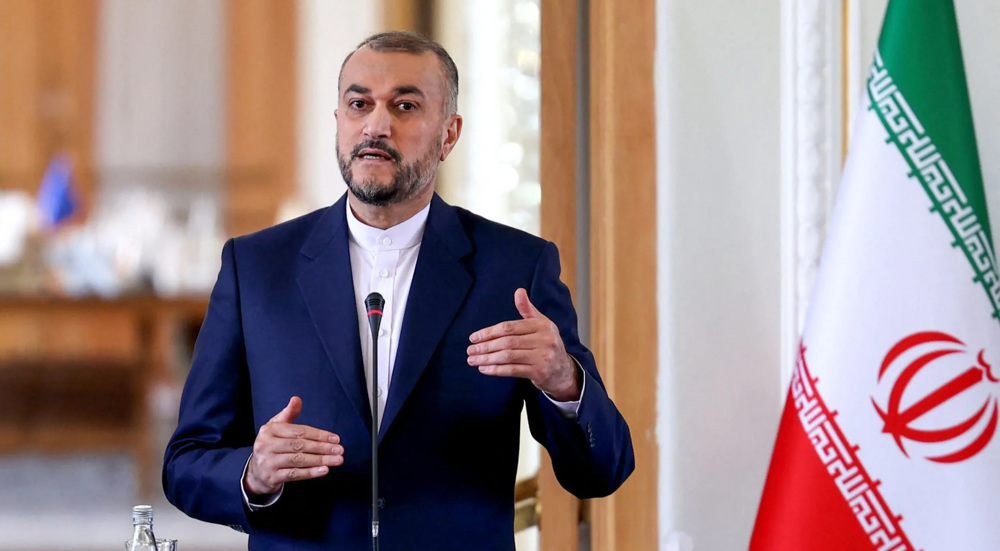 Iranian Foreign Minister Hossein Amir-Abdollahian says Israel collapsed on October 7, when the Palestinian resistance launched a surprise attack against the regime on October 7, and is now alive on "US's life support."
"The world is witnessing the full-scale American war against Gaza," Amir-Abdollahian said in a post on his X account late on Sunday.
Referring to a recent phone conversation with Egypt's Foreign Minister Sameh Shoukry, the top Iranian diplomat added that he has told his Egyptian counterpart that "today is our test day."
Cairo is expected to open Rafah, on Gaza's southern border with Egypt, with the purpose of delivering humanitarian aid, including water and medicine, to the war-stricken people in the Strip, he said.
Israel waged the bloody war on Gaza on October 7 after the Palestinian resistance movement Hamas launched Operation Al-Aqsa Storm against the occupying entity.
The Palestinian death toll from Israeli strikes on the Gaza Strip has climbed to 11,180, including 4,609 children and 3,100 women. More than 28,000 others injured in the regime's military onslaught so far.
The Tel Aviv regime has also blocked access to water, food, and electricity in Gaza, plunging the territory into a humanitarian crisis.
At least 22 hospitals and 49 health centers have ceased operations in Gaza due to Israeli attacks and a shortage of fuel needed to operate power generators.
Source: Press TV